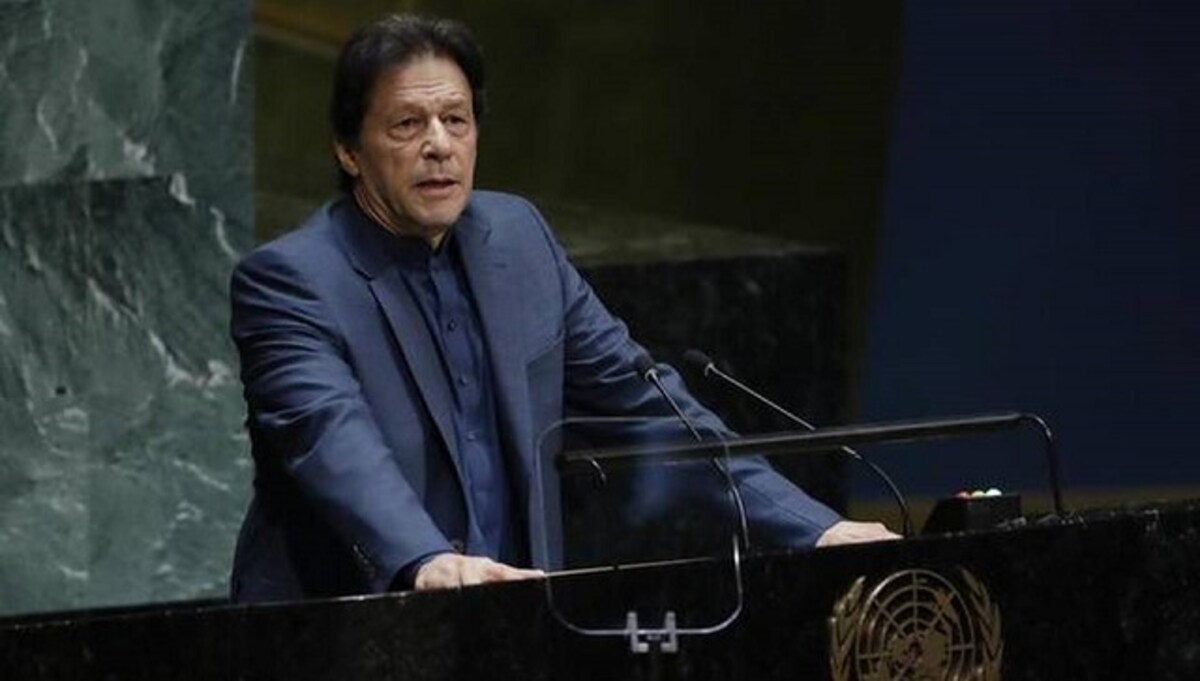 A protest has erupted now against Pakistan prime minister Imran khan demanding a public apology from him to blame vulgarity in society for rape and sexual violence. Now the demonstration was organized by rights activists and civil society representatives.  Outside the national press club in Islamabad, the protesters criticized khan for what they call victim-blaming and called for an apology for the comment he made during a question and answer session with the public when he was asked for suggesting a solution to rising child abuse cases in the country the protesters were holding placards and banners inscribed with the demand for an apology and said that such statements would encourage rapists last week Imran khan blamed Farsi which is vulgarity for the surge in rape and sexual violence instead of the deteriorating law and order situation in the country.
Imran Khan stated that there are some fights that government and legislation alone cannot win and that society must join in the fight. He said it was important for societies to protect themselves against vulgarity. The prime minister said incidents of rape and sexual violence that make their way to the media are just one percent of the actual horrific crimes of such nature that take place all right let me quickly open my colleague to give us more details now we are learning that um you know there have been protests in Islamabad seeking an apology from prime minister Imran khan about the comments that he made which is called you know which the civil society leader um people are calling it as victim-blaming what has been Pakistan's mood right now and what exactly is the uproar you know in Islamabad currently well you know this protest shows that in Pakistan even uh the people go through.
Basically, you know they're living there they don't digest anything against the modern generation or anything because we have seen that how a prime minister if you know the prime minister of the country is uh making such comments on the bulk you know saying it will great uh you know the civilians and the people uh can think about it because in Pakistan people are protesting the play cards against immigrants think that it will not be digested and if uh you know uh he will try to you know justify a rape uh because it is like a justifying array that that that if somebody is wearing some uh thing and both are required in Pakistan and gulf cannot wear you know anything uh any dresses as for their requirement and if they want to if they desire to be or something that if a prime minister is saying something that is very unfortunate that that's why people are protesting on the road and we will setting Imran khan that David definitely uh you know uh launched Messi protest against Imran khan in Pakistan now you know this of course also raises question over what kind of um you know what kind of mentality.
He has what kind of um you know how can a person who is supposed to protect everyone in the country is supposed to take care of the people of Pakistan including women which are 50 percent of the population and you just completely blatantly ignore that population make such furious remarks what has been the opposition saying about it are the demanding resignation what you know what is the approach um when it comes to the opposition which is pretty huge at this point this is uh the current opposition in Pakistan is an alliance of 11 parties if you see that in last view we can say weeks you know Pakistan was quite peaceful and people who are not protesting in Pakistan otherwise what we have seen data on at large most of the time opposition the political parties the people the pok people the people of Gilgit Palestine they were protesting on the roads against Imran khan government doing and if now you know they are uh they were peaceful they were expecting that he might know he could have understood iman khan could have refined himself but now if he made such statements which is a who's holding of you know the highest chair in Pakistan if he can be made such statement on um on the girls and definitely after uh rape is committed there in Pakistan that is very serious and very unfortunate that is what exactly happened.