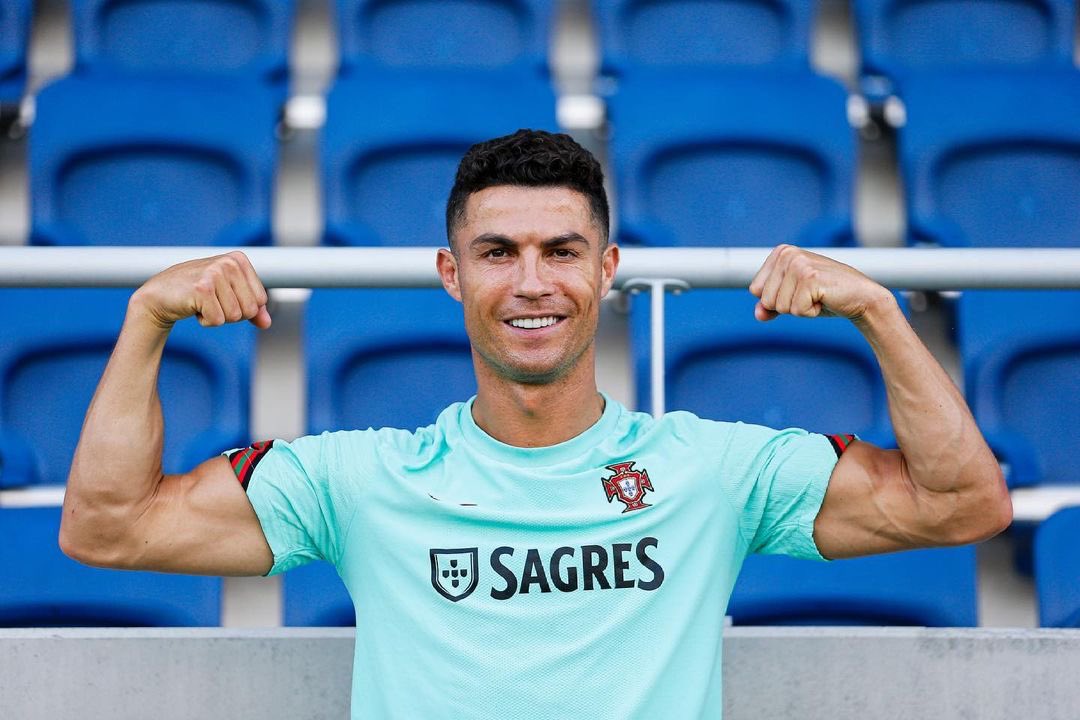 Key Highlight
Cristiano Ronaldo scored five goals for Portugal in Euro 2020.
Patrik Schick of the Czech Republic also scored the same number of goals.
Ronaldo won the Golden Boot based on assists.
France's Karim Benzema scored four goals in the tournament.
On Sunday (local time), Italy ended England's dream of winning Euro 2020.
After the regular 90-minute action ended 1-1, and even extra time could not break the deadlock, the Azzurri defeated England 3-2 on penalties.
Cristiano Ronaldo played just four matches at Euro 2020, but he finished as the tournament's top scorer despite that.
Although Cristiano Ronaldo played only four games in the Euro 2020, he still finished as the tournament's top scorer.
Ronaldo scored five goals in the Euro Cup, the same number as Czech Republic attacker Patrik Schick. By the tie-breaker of assists, Portugal forward won the Golden Boot.
Ronaldo finished the tournament with one assist, while Schick had none. Karim Benzema of France finished third with four goals in the game.
Ronaldo opened his Euro 2020 account in the 3-0 win against Hungary with two late goals, bringing his Euro Cup finals tally to a new record of eleven.
Having scored one goal in the 4-2 loss to Germany on Matchday 2, he added two penalty goals in the 2-2 draw with France on Matchday 3.
With those two goals against Les Bleus, Ronaldo now has 109 goals for his country, equaling the previous world record of former Iran forward Ali Daei.
The Czech Republic's Patrik Schick also scored five goals at the finals, but Ronaldo finished ahead thanks to his assist against Germany despite playing fewer minutes than Schick.
At Wembley Stadium on Sunday (local time), England's dream of hosting Euro 2020 was crushed by Italy. After the regular 90-minute action finished at 1-1 and extra time failed to break the deadlock, the Azzurri defeated England 3-2 on penalties.

RT @rmyasmins: pequeño recordatorio de que Cristiano Ronaldo es la bota de oro de la Eurocopa habiendo sido eliminado en octavos de final,…
RT @SofaScoreINT: 🌟 | PLAYER OF THE TOURNAMENT Our #EURO2020 Player of the Tournament is Cristiano Ronaldo! 👏👏 He put up remarkable numbe…

RT @CR7_inside: Cristiano Ronaldo est le seul joueur présent lors de l'Euro 2004 qui a participé à l'Euro 2020. Une longévité hors du comm…
RT @ActuFoot_: Cristiano Ronaldo a terminé meilleur buteurs (au moins une fois) de ces compétitions : ✅ Premier League ✅ La Liga ✅ Serie A…

RT @SebasDatos11: OJO AL DATO 👉El 10 de julio de 2016 #POR conseguía🏆 su 1ra Eurocopa de la mano de CRISTIANO RONALDO. 👉Hoy, 10 de julio…
RT @venusakingba: The GOAT won the Golden Boot award right from the group stages. Phenomenal. Cristiano Ronaldo.
RT @OficialSala12: "Eu gostaria de jogar com Cristiano Ronaldo. Com certeza, eu teria mais assistências. Com Cristiano, eu poderia cruzar a…