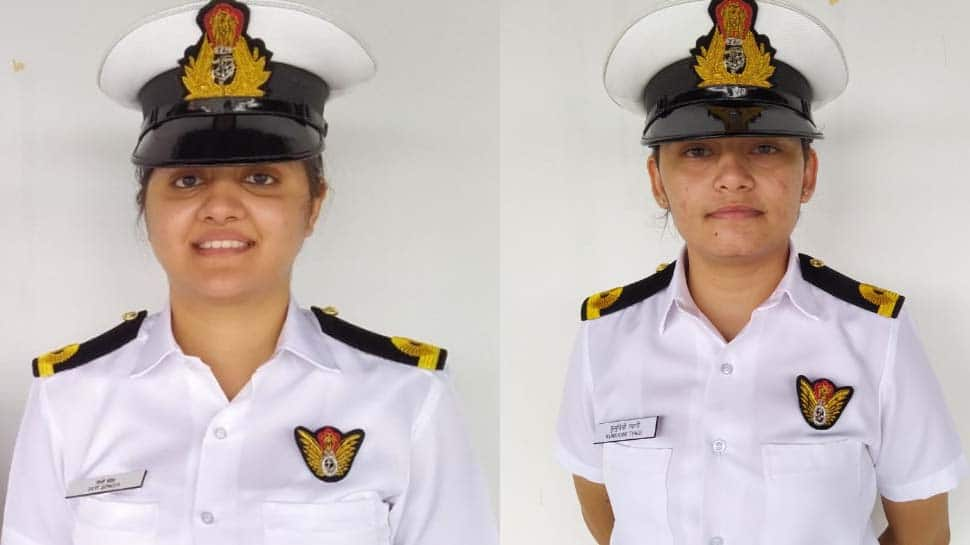 In an extremely first in the history of Indian marine air travel, two girls officers– Sub Lieutenant Kumudini Tyagi and Sub Lieutenant Riti Singh, have been selected to sign up with as "Observers" (Airborne Tacticians) in the helicopter stream and will be the very first set of women air-borne combatants who would be operating from warships. Previously, entry of ladies was restricted to the fixed-wing aircraft that removed and landed ashore.
Live TELEVISION These officers, Sub Lieutenant( SLt) Kumudini Tyagi and SLt Riti Singh, belong of a group of 17 officers of the Indian Navy, including four ladies officers and three officers of the Indian Coast Guard (13 officers of Routine batch and 04 female officers of Short Service Commission batch) who were given "Wings" on finishing as "Observers" at an occasion hung on September 21 at INS Garuda, Kochi.
Speaking on the celebration, Back Admiral Antony George, while matching the graduating officers, highlighted that it is a landmark occasion wherein the novice women will be trained in helicopter operations, which would eventually pave the way for the deployment of women in frontline warships of Indian Navy.
The event was administered by Back Admiral Antony George NM, VSM, Chief Worker Officer (Training), who supplied the awards and searched for wings to the graduating officers. The Chief Visitor similarly approved the 'Trainer Badge' to 6 other officers (five from the Indian Navy consisting of a female and another from the Indian Coast Guard) who had completed as Certified Navigation Instructors (QNI) on occasion.
The officers of the 91st Regular course and 22nd SSC Observer course were trained in air navigation, flying treatments, tactics used in air warfare, anti-submarine warfare, and exploitation of air-borne avionic systems. These officers would serve on-board Maritime Reconnaissance and Anti-Submarine Warfare airplanes of the Indian Navy and Indian Coast Guard.
From the 91st Regular Observer Course, Lieutenant Hitesh Singh was granted the Uttar Pradesh Prize on being adjudged 'First in the Overall Order of Merit.' At the same time, Lt Anuj Kumar was awarded the Flag Officer Commanding-in-Chief, Eastern Naval Command Trophy for being adjudged 'Finest in Flying.' Lt Hitesh Singh was likewise approved Sub Lt RV Kunte memorial Reserve Reward on being convicted 'Finest in Ground Topics.' From 22nd SSC Observer Course SLt Kreeshma R was awarded the Book Reward for being adjudged 'Finest in Total Order of Benefit.'
In a first, 2 Indian Navy ladies officers set to sign up with frontline warships crew